Tsubaki Power Transmission (Malaysia) Sdn. Bhd., (TMYS) is a subsidiary of Tsubakimoto Singapore Pte. Ltd. TMYS was established and began operations on the 1st of April this year. Prior to this the Malaysia market had been handled through distributors for more than 30 years from Singapore.
The main objective for this company is to enhance the sales of Tsubaki power transmission products in Malaysia. To do so, the company is directly engaging large end users as well as OEM companies to become a better solutions provider. The next step will involve an elaborate market survey of targeted industries such as palm oil mills, automotive manufacturers, steel mills, cement mills, ports and others.
The company will also be supporting current, and any future distributors in order to cover whole of Malaysia.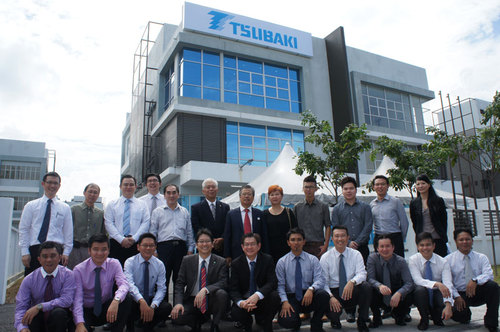 On the 4th of June, 2013, the company conducted an opening ceremony for TMYS at the new premises located at Shah Alam, Selangor. It was not a big event, yet it was a memorable ceremony. In attendance were about 30 persons, including staff from Tsubakimoto Singapore Pte. Ltd. and guests, who all enjoyed the historic ceremony. The event featured traditional Malaysian martial arts, musical instruments performances and speeches full of encouragement from the guests.