Tsubaki Drive Chain
Roller chains also known as transmission chains are being used in a wide range of applications to transmit power from one point to another.

Fig.1 shows the G8 Series Roller Chain from Tsubaki
In this post, we will discuss in detail on how Tsubaki manufacture chains that differ from it's competitors and also it's key features which increases the durability and strength of our chains.
First, let's have a better understanding of how a chain deteriorates and fails eventually after a certain period of usage. Considering that they started with the correct amount of tension between the sprockets and oiled periodically, the failure point of a drive chain is often found to be at the connecting link. To begin, the ordinary connecting links are usually slip-fit for ease of assembly. However, they are also 20 percent lower in fatigue strength than the actual chain. This does not apply to press-fit connecting links as they have fatigue strength which is similar to the chain.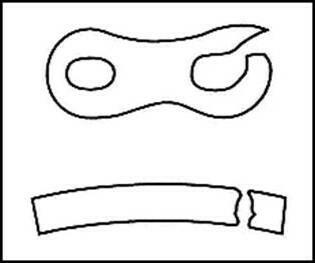 Fig.2 shows sketch of how connecting links may fail under tension.
Therefore, to prevent the connecting links from failing prematurely, Tsubaki developed a special process to eliminate that loss of Fatigue Strength and still meets the end-user requirements for easy assembly.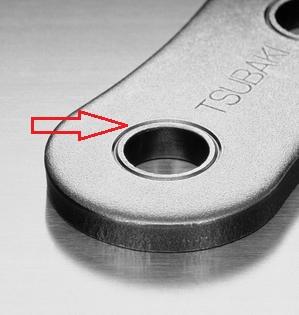 Fig.3 Explains the ring coining feature that is patented by Tsubakimoto Chain Co.
The arrow points out the ring that went through a cold deformation process that other manufacturers did not include in their connecting links. This feature is a very crucial component in the design of a connecting link as it increases the transmission capacity of the connecting link to 100% of the base chain.
Besides the Ring Coining feature, Tsubaki uses materials of highest standards to produce the entire chain lineup which ranges from the Standard G8 Roller Chains to Ultra Super Series Heavy Duty roller chains. To be a market leader, Tsubaki has developed chains that exceed standards that have been set by the American National Standards Institute (ANSI) which only defines the minimum thresholds.
So what difference does our G8 Series have compared to our previous generations?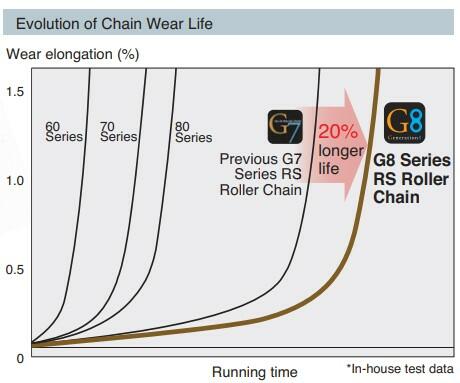 Based on our in-house test data, we are seeing a significant increase in wear life of up to 20 percent for our standard series!
This does not only reduce the maintenance cost, but it also reduces the time needed to replace elongated chains which may put a halt to a plant's production. In return, helping organizations to stay competitive in terms of production rate!
In conclusion, the Tsubaki G8 Series chain has increased wear life and higher maximum allowable load (MAL)! Please stay tuned for our next post to further introduce our Lamda Series chains!
For more details, please feel free to contact us directly and we will be able to discuss in greater detail to help find the most suitable product for your application!